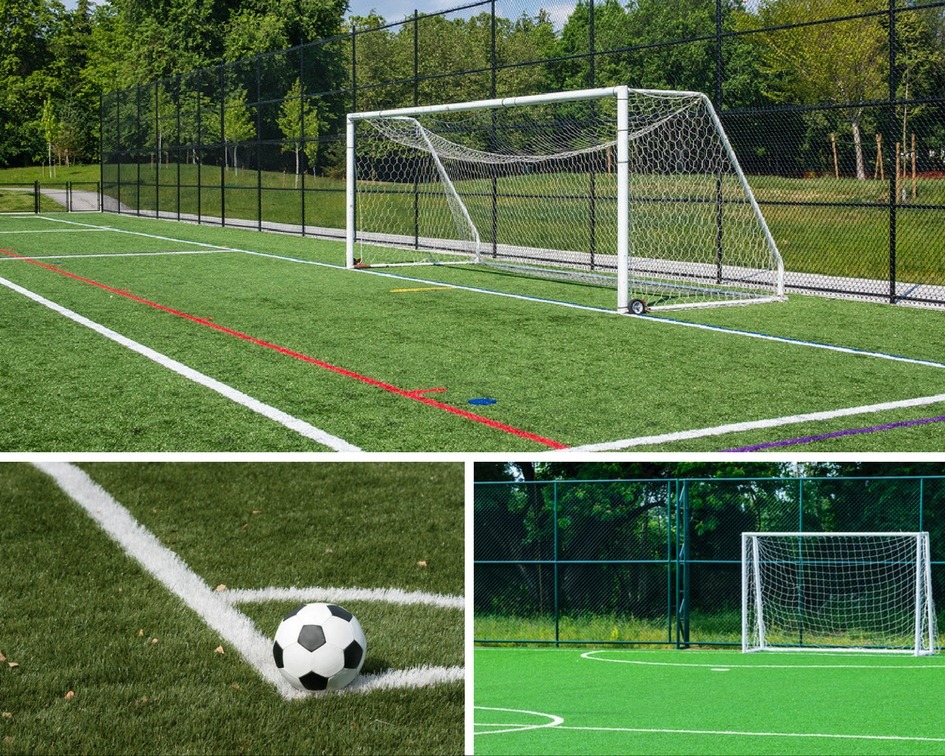 Are you sick of the constant maintenance required to keep your soccer field looking its best? Does your local soccer field have divots, lumps or it's generally uneven? Sick of constantly painting lines? If you want to be the envy of all the visiting competition, you should consider replacing that high-maintenance grass with artificial turf.
An artificial turf soccer field is always a beautiful green and requires no watering, mowing or replanting. The surface is leveled perfectly to allow for the best game play and ball motion. Artificial turf doesn't get lumps or divots so there are fewer player injuries from unexpected ground changes. The painted lines on artificial turf are permanent so there is no need to constantly check on the paint status of the field or pay someone to prepare it before games.
There are several artificial turf options for both indoor and outdoor soccer field use. The athletic field turf comes in different weights and is available in a few pile heights to fit your needs. If you need indoor turf for an indoor soccer facility, there are padded turf options for great player performance and comfort. Padded turf reduces impact stress on joints and decreases injuries. Most artificial turf for sports use is made of polyethylene fibers and a urethane backing for a bouncy, rubberized surface. All of our turf products have an 8 year warranty, but they're known to last more than 15 years!
If you are interested in looking at some artificial turf options to renew the look of your soccer field, check out our products below. If you have any questions or you would like assistance in selecting the perfect turf for your soccer field, please contact us today!
Showing all 6 results