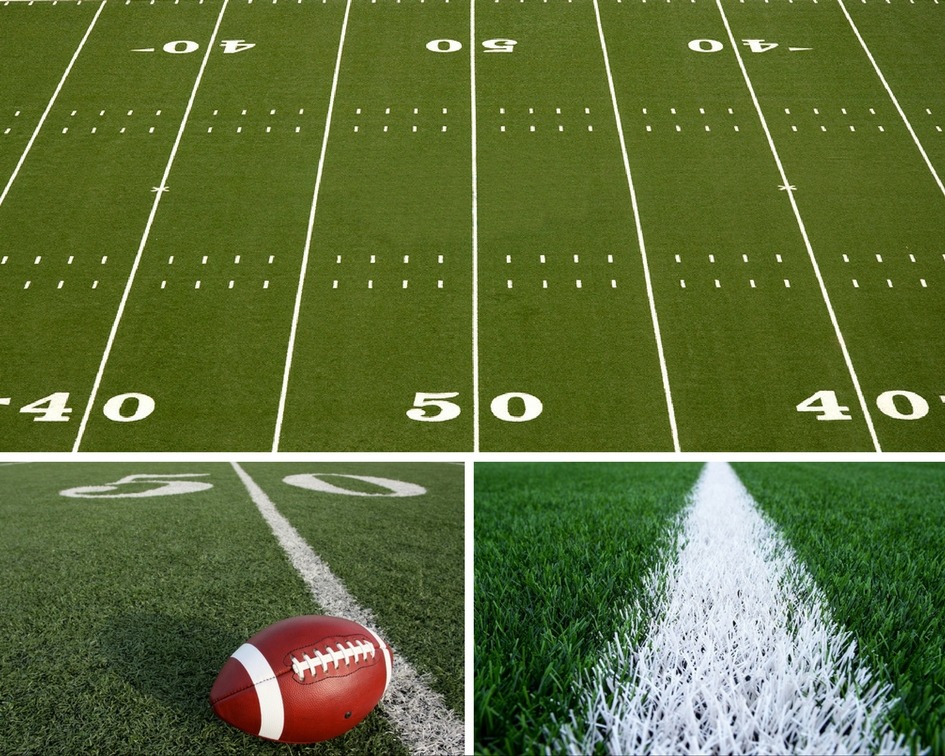 The grass is always greener on your playing surface when you install sports field products from Turf Factory Direct. Our selection of sports turf products offers cost-effective solutions for fields of any size. We specialize in indoor facilities featuring football, baseball, softball, lacrosse, soccer, and many other sports fields. Forget the maintenance, damage, and weather concerns of natural grass surfaces. With artificial sports turf, you can turn your indoor facility into an all-weather sports paradise.
Our sports turf comes in both 1.5 inch and 2 inch pile heights, and it holds its color so your field is always green. Available in 36 oz., 42 oz., 50 oz. or our supreme 69 oz. weights, Turf Factory Direct offers you a number of options that fit any budget.
Turf Factory Direct's sports turf is tough. Its durable manufacturing allows as much field use as possible, with no concerns about giving the surface recovery time like you would with natural turf. That means more events, more games, and more fun. Our sports turf products have been used by high schools, universities, and even professional arenas throughout the world!
For additional support, we also carry artificial turf with a padded backing, turning any indoor surface into a safe and stable playing area.
Check out the sports field turf products below to find the perfect fit for your facility. If you don't find a product listed that meets the specifications you have in mind, it can be manufactured in as little as 3 days. Feel free to contact Turf Factory Direct today to start making your field of dreams a reality with our great sports turf products.
Showing all 6 results
SKU: TFD Sports Pet Turf Special