If you live in a hot climate like Arizona, you might have noticed the common usage of turf landscaping. Turf landscaping is installed in extreme climate conditions, such as drought-prone Arizona, to conserve water. Although, some real estate owners hesitate to install it because they've heard that it can get hot. Turf Factory Direct has supplied high quality turf direct from the factory to locations all over the US, because artificial turf has proven to be the best grass replacement for hot climates like those in Arizona. 
Turf Lawns are Great for Hot, Dry Climates like Arizona
The state of Arizona is roughly split into three climate zones: Arid, semi-arid, and humid. 
During the summer, temperatures can get up to115 degrees at midday, and drop below zero at night. Annual precipitation ranges across the state, from three inches in the southwestern zones, to 40 inches in the eastern and central zones. 
So, Arizona is generally hot and dry, with some extreme temperature fluctuations throughout the seasons. As many homeowners know, it's hard to keep a lawn green in that kind of climate. Grass lawns require an exorbitant amount of water, making them difficult to maintain in drought prone areas like those in Arizona and California. Some residents have opted to replace their lawns with something more drought tolerant, like mulch, desert plants, and rocks. But a lot of people miss that green soft lawn. Artificial turf is the answer.
Many homeowners in Arizona are installing turf in their lawns for water conservation and attractive landscaping. Turf not only covers the spectrum of climate specific and environmental tolerant strains of grass, it far exceeds them. It survives in sun, shade, drought, flood, heat, cold, and being walked on, stomped on, and have heavy things dropped on it. Turf is better than natural grass for a number of reasons, but water conservation is one of the most important ones. 
Turf is Resistant to Extreme Weather Conditions
Turf is resilient to extreme weather conditions and temperature fluctuations that natural grass lawns can't survive, whether they be the scorching high noon heat to the freezing cold nights. Some turfs are better suited to hot climates than others, and you also want to make sure that you're picking the right infill. When you're installing turf in a hot climate like Arizona, durable, high traffic turf is a safe bet.
Some turfs are made out of materials that are specifically designed to keep cool in direct sunlight and hot climates. Making sure you browse for one that's designed or noted specifically for its heat-management properties is an excellent choice to install.
At Turf Factory Direct, we offer a variety of turf for every need. Some options for turf that is appropriate for hot climates like Arizona include: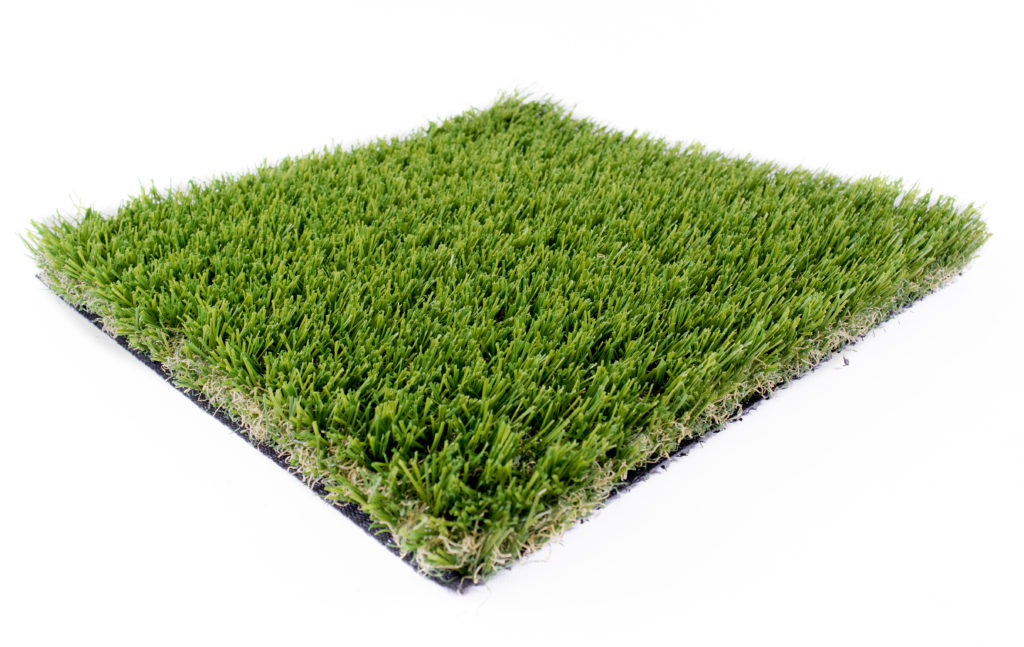 TFD 75 Special – With a yarn weight of 75 oz per square yard, this is the entry point for heavier weight artificial turf for hot climates.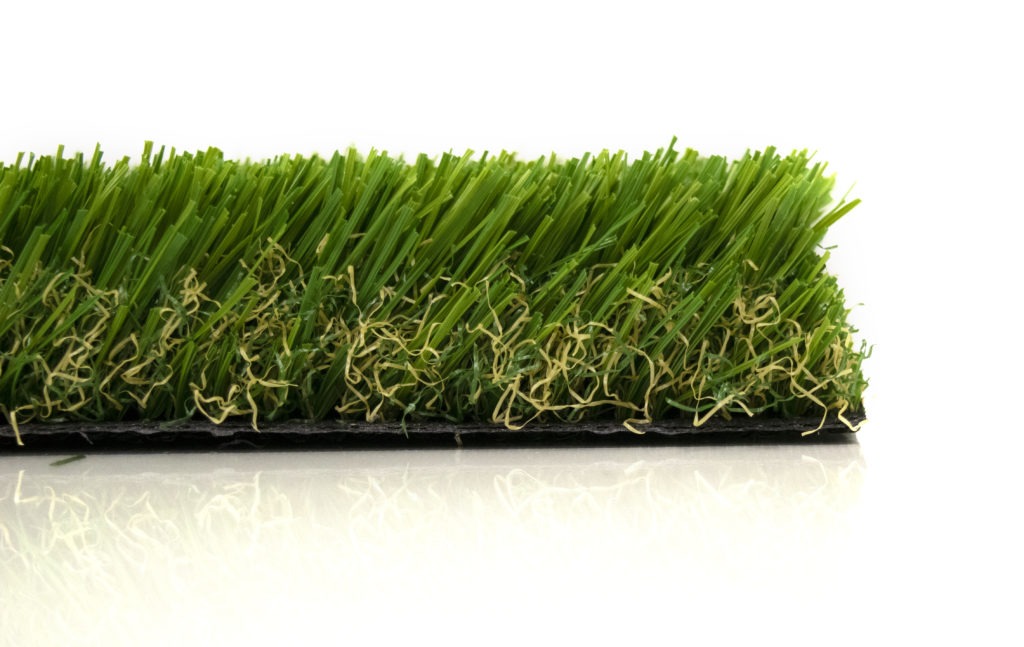 TFD 90 Special – With a yarn weight of 90 oz per square yard, this is a much sturdier weight turf for the Arizona climate.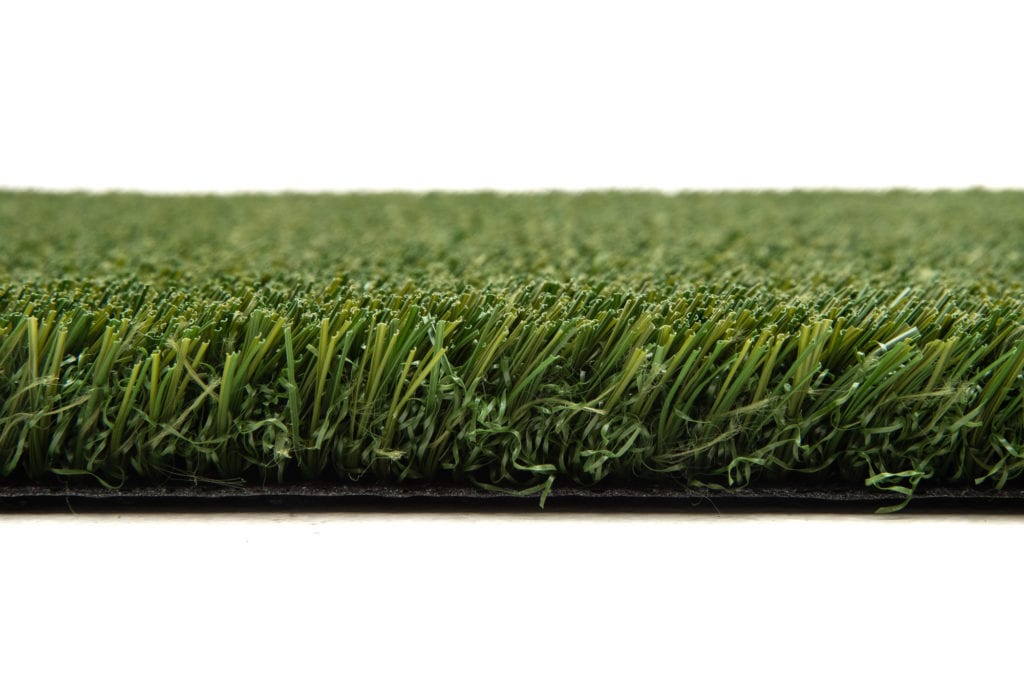 Supreme Turf – While lighter weight, this durable material is designed specifically for the rough and tumble world of sports, meaning that it's fit for a hot climate.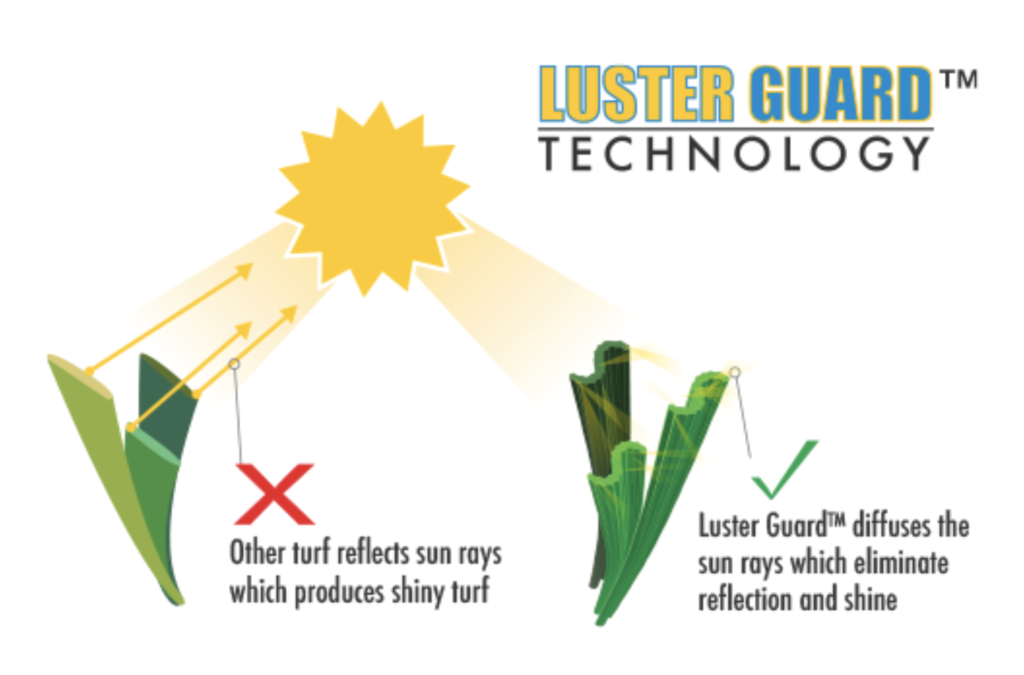 Many of the turfs that Turf Factory Direct carries include Luster Guard technology. Luster Guard is a surface coating that is designed to diffuse UV rays rather than merely reflect them. This technology helps prevent excessive heat retention and colors from fading over time in direct sunlight.
When you're looking for turf for hot environments, there are three things to keep in mind:
Color

– Dark colors heat up faster than lighter ones, so turf that utilizes lighter colors and pigments will reflect more light and heat than darker ones.

Face weight/density

– Turf with a heavier face weight will retain more heat than one with lighter face weight. 

Material

– Polyethylene and polypropylene turfs don't retain as much heat as nylon turf.
Turf is designed to be resistant to extreme weather and climate. As it's synthetic, turf needs no water, while staying green and soft all year round. Because of this resilience, turf remains undamaged in freezing temperatures, and in hot temperatures, it can withstand shifts of up to 175 degrees.
However, artificial turf is durable, but not invincible. Turf installed near windows, especially energy-efficient and/or south facing ones, can become damaged from the extreme heat from the sunlight reflected off them. In this extreme heat, turf can fade and begin to melt enough for the individual fibers (blades of grass) to clump and stick together. Fortunately, there are a number of simple ways to combat this and keep turf cool.
Turf Infill for Hot Climates
Infill is important to turf for a number of reasons: 
Keeps turf standing upright and in place

Helps with liquid drainage

Provides traction and cushion underfoot
Infill can also add to turf's heat retention, due to adding to its density. A couple things to keep in mind when selecting infill for turf in hot environments: 
Silica turf infills typically stay cool, especially in hot climates, but this variety of artificial infill can get expensive. 

Avoid crumb rubber turf infill. Though it's a common infill for sports fields and playgrounds for it's shock-absorbance to limit injury, it absorbs and retains a lot of heat.
Additionally, there are varieties of infills specifically designed to help keep turf cool in hot environments. For turf that will be in hot climates and direct sunlight, a cooling infill is usually recommended to keep turf cool. There are a few popular materials for heat reduction when it comes to turf infill: 
Silica sand

– One of the more common infill choices, silica sand compromises on softness in exchange for low heat absorption. Sand is also a cost-effective option. 

Hydrochill

– HydroChill is a precoat for infills that is usually applied to sand. It's activated by moisture and uses evaporative cooling to keep the area around cool for several days before needing an additional spritz, depending on local conditions. 

T°Cool

–  A remarkable material that results in up to 50°F cooler surface temperatures. T°Cool is a landscape sand that is also treated with an antimicrobial agent that inhibits bacterial growth and keeps the surrounding cool.
Turf Lawns Beat the Arizona Heat
Trying to maintain a green grass lawn in Arizona can be costly, which is why many property owners are installing turf landscaping to replace grass. Some modern architects and designers are even installing turf as alternative roofing for its energy-efficient insulation and unique appearance.Turf is durable enough to withstand extreme weather, and there are simple solutions if turf starts to get hot in the blazing Arizona sun. Some homeowners have concerns about the amount of heat turf can absorb in direct sunlight, but keeping turf cool is as easy as choosing the right infill and spraying it with a little water every once in a while. At Turf Factory Direct, our mission is to provide high quality turf at an affordable price to both commercial and residential customers. If you're looking to start an artificial turf project, get in touch with our customer service team, or start browsing our products now!