Everyone has seen artificial turf—whether they know it or not—as it has been a mainstay of professional sports fields for decades. The product is so good-looking that many people fail to recognize it as artificial, and think they are looking at natural turf. However, unlike natural turf, artificial turf is low-maintenance, durable, and has a long lifespan. Thanks to turf technology, you can enjoy the look of natural turf with all the benefits of artificial turf.
Turf Factory DIrect offers a huge selection of high quality turf and the resources to help you get the most out of it. We'll take you through the lifespan of turf and how it evolved from football stadiums to increasing the value of your home. 
The Birth Of Artificial Turf
Originally manufactured in the 1960s, and most notably installed in the then state-of-the-art Houston AstroDome, artificial turf has continued to evolve. Manufactured like carpet, nylon yarn is woven through a felt or latex backing to provide a long-lasting, consistent surface that can withstand the stress of frequent wear and tear. Throughout the years, it has evolved to look and feel more like the natural turf it replaces, and less like the carpet that inspired its creation. These days, artificial turf is more wear-resistant, less abrasive, and more natural-looking than ever before.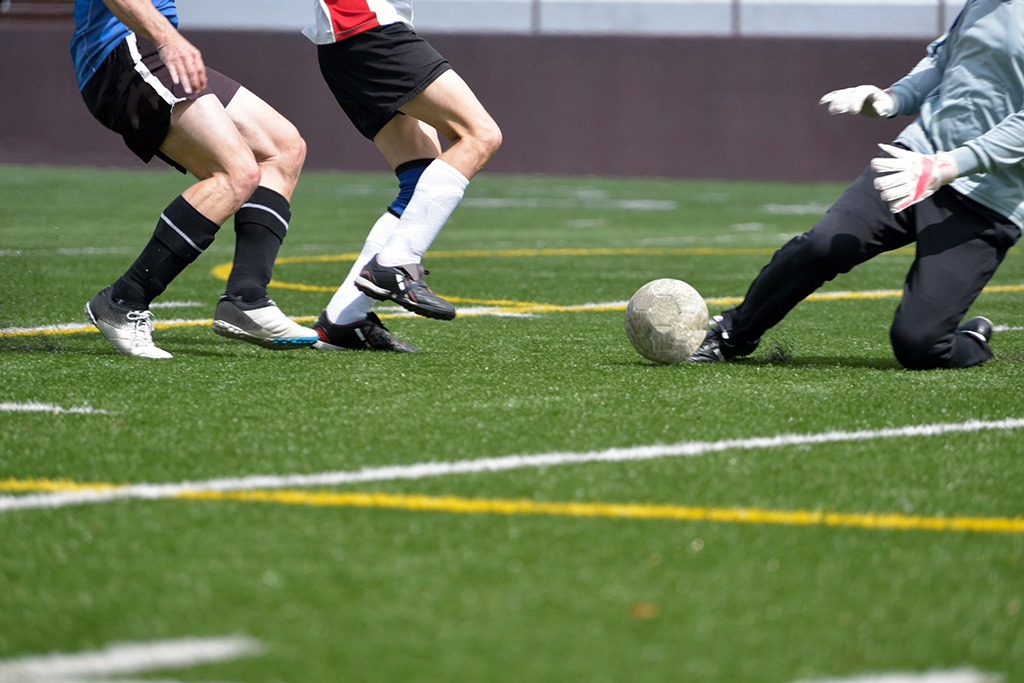 Artificial Turf is Ready for the Big Game
For outdoor use, the lifespan is usually a remarkable 10-15 years without maintenance, and can last twice as long with minimal care. Additionally, the best artificial turfs have UV-inhibitors incorporated directly into their resin so they will never fade. Compared to natural field turf, which needs constant maintenance and reseeding every 5 years, artificial turf has a lot of time and money-saving benefits.
Unlike natural turf, synthetic turf is resistant to drought, shade, flooding, and foot traffic. Once installed, it's ready for use, rain or shine. There's no waiting period for it to grow or requirement to treat it with extra care. In addition, artificial turf is shock-absorbent, non abrasive, and provides traction to help prevent injuries. 
It makes sense that sports fields are usually the first thing people think of when they think of artificial turf. While turf is versatile and has a number of uses, its durability and consistent texture provide an ideal playing surface for sports. Artificial turf is durable enough to withstand a hard tackle, hole in one swing, or a goal-worthy kick, and clumps of turf and mud won't go flying. Players get a reliable surface for practice or for the big game, and the groundskeeper won't be working overtime to maintain it. 
Additionally, turf allows athletes to bring the game inside and out of the rain and cold or sun and heat. Indoor sports facilities provide a versatile space that can be used all year long, so the game doesn't have to end. Turf is also the ideal surface for gym flooring because there are a number of workouts that you can do on turf that you wouldn't normally be able to do in a gym. 

Turf is for More than Athletic Fields 
Turf doesn't just serve as a durable surface for athletes, it can provide an attractive and durable surface for lawns. After stadium turf, people typically think of commercial landscaping. The natural appearance of artificial turf manages to outshine natural grass because it's low maintenance and always attractive year round, in most any condition. This is a nice feature for commercial real estate, as well as residential lawns. Turf is great for playgrounds and pet areas— Kids can fall and roll around on it, dogs won't be able to dig it up or create yellow spots, and you don't have to worry about trying to revive the pristine lawn tarnished by use and abuse. 
The durability of turf and attractive color and texture also make it more versatile. Turf can be used on indoor and outdoor surfaces, provide traction and padding for running around and hitting a ball or two, and for creative design. Turf is great for increasing the value of a home as curb appeal, and even as roofing for energy efficiency. Turf's durability and versatility means you can have an attractive roof that will last for years. Turf also acts as insulation to reduce energy consumption and save you money. You can check out our lookbook of turf inspiration for more creative uses and designs for turf.
Turf is Environmentally-Friendly 
Artificial turf is not only low-maintenance and durable, it is also more environmentally friendly compared to natural turf. It is essentially impervious to bugs, molds, and many other organisms, so there is no need to use pesticides to maintain it. It also does not require constant watering or fertilizer to maintain its lush color and texture as natural turf does. Conserving water and reducing environmental contaminants are an added bonus to eliminating the back-breaking work of maintaining turf. In addition to the time and water-saving benefits of turf, it saves money. Natural grass costs a lot more than you think, especially when compared to artificial turf. 
Turf's Long & Happy Life
Despite that wear and tear from everyday use, properly maintained turf can last upwards of 20 years. Maintenance is as simple as removing debris, rinsing away spills, brushing or raking the fibers, and occasionally redistributing infill. 
You don't just want a long lifespan, you want a long and happy lifespan. For turf, that means its form and function need to last. Luckily, artificial turf achieves that, and does so with minimal maintenance. It not only lasts for 20 years and beyond, that's 20 years without mowing, watering, reseeding, weeding, fertilizing— Instead, that's 20 years of enjoying lush, green grass ready for sports, pets, kids, drought— you name it! When comparing artificial turf with natural grass, turf is hard to beat. 
Turf Factory Direct for Your Artificial Turf Needs
Make turf last a long time by starting right, and selecting the best turf for its purposes, and properly install it. Consult our experts to find the right turf for you, and check out our resources for installing and maintaining turf. For more information on artificial turf, please contact us at Turf Factory Direct. We're happy to help you find the artificial turf that's perfect for your lawn, playground, sports facility, or putting green.